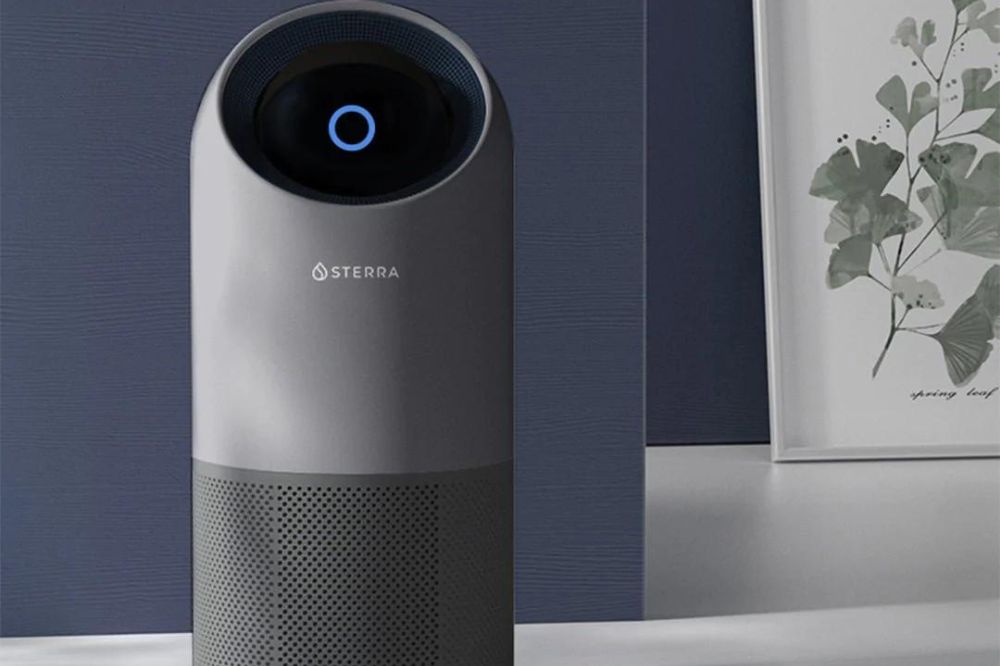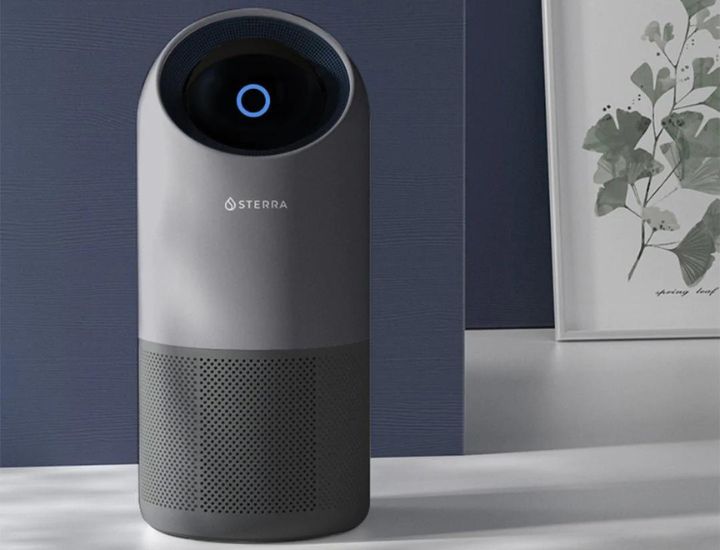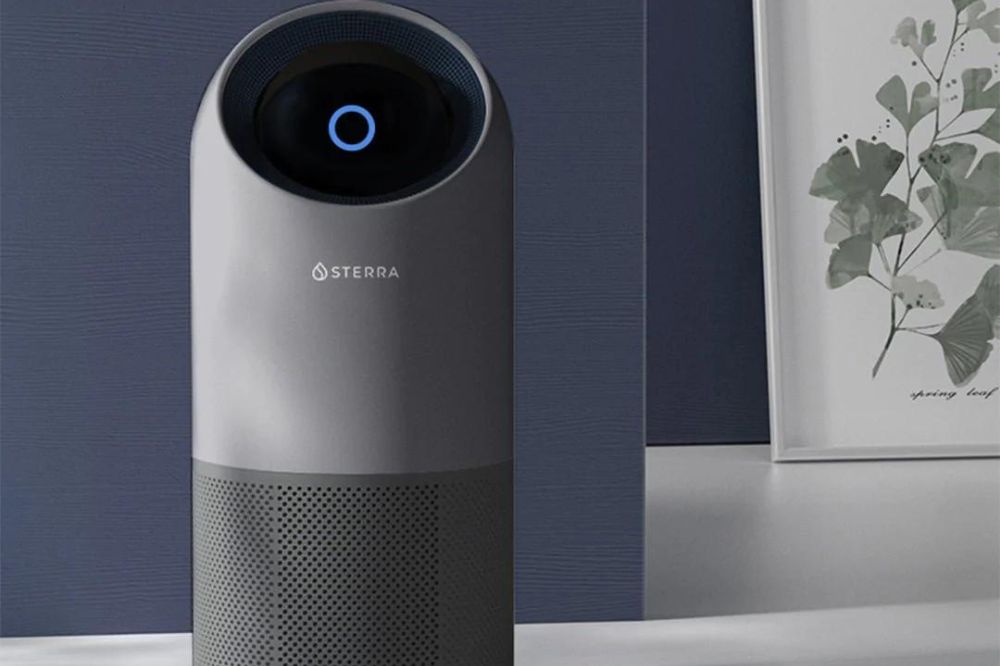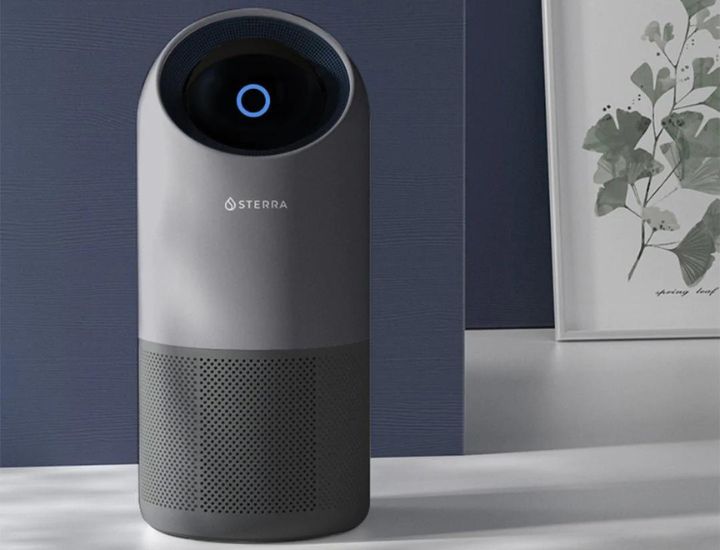 Bad air quality can have a significant impact on your quality of life.
At Sterra, we believe that everyone deserves to breath the best air. Which is why we offer our Sterra moon air purifier with the True Hepa-13 filter.

This is the same filter grade hospitals use to decontaminate their rooms and prevent airborne infection…So you can be confident that it effectively captures dust, pet fur, allergens, smoke, foul odors, chemical smells, viruses, and more to make your air healthy, odor-free and clean for you and your loved ones. So why wait?

Take the first step towards removing up to 99.97% of all airborne pollutants at home using the most powerful 3-in-1 True HEPA-13 Filter you can find in Sterra Moon™ Air Purifier.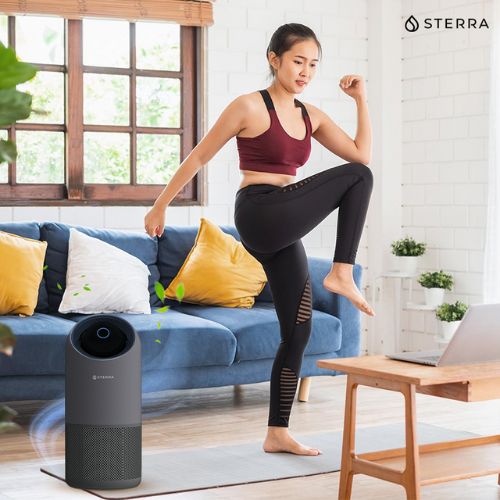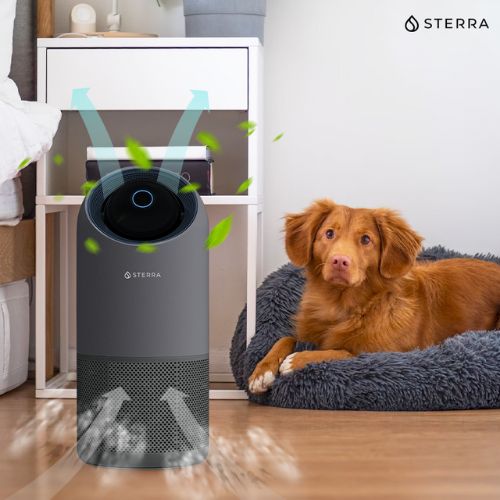 ‍With daily monitored air quality, you can experience improved energy, sleep, allergy relief, as well as asthma and raspatory health. By choosing Sterra Moon, you can achieve optimal air purification and enjoy these benefits for yourself.

Imagine feeling like you got a great nights sleep, your sinuses are clear, you feel healthy, and focused. With Sterra Moon's help, you can make this a reality.
A True HEPA-13 Filter to Fully Clean Your Air at Home
Discover the Secret to Optimal air quality Levels: Ionic, Activated Charcoal, and UV technologies.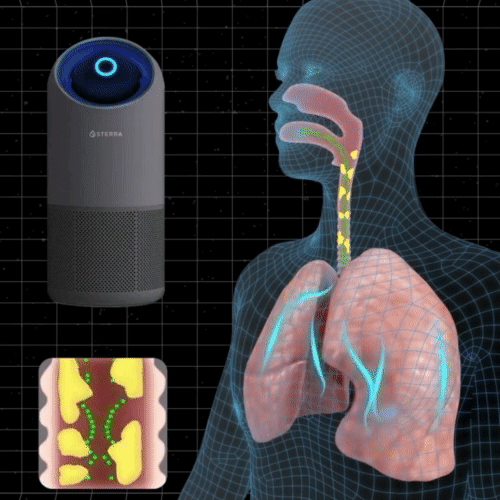 Our HEPA-13 filter is the same quality that hospitals use. It removes 99.97% of harmful air pollutants.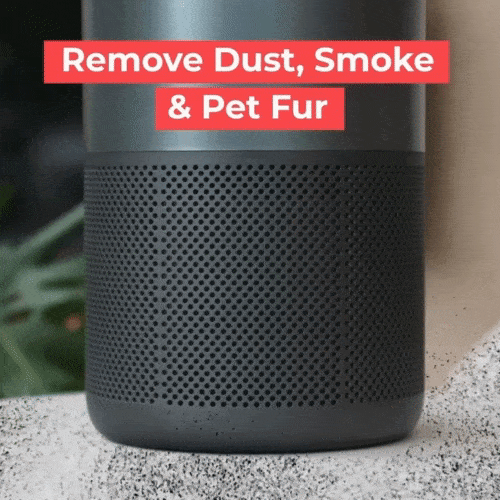 It neutralizes odors in the air you don't want to inhale such as smoke, foul smells, cooking smells, and pet odor.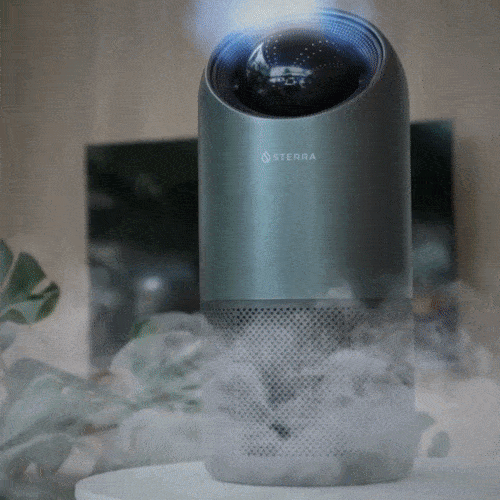 Kills airborne bacteria, mold, viruses, and pathogens by destroying their DNA/RNA using germicidal UV-C.

Why Sterra?
At Sterra, we are dedicated to helping you achieve the best home air quality levels with our True Hepa-13 Sterra Moon air purifier. Our approach is backed by science and delivered with exceptional results from our team of trusted industry leaders.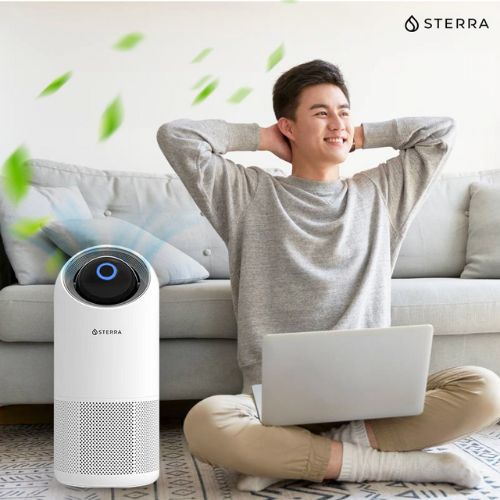 Monitor your air quality
Operates silently
Perfect for pet homes
Fresh air in minutes
Portable sleek design
Life Without Sterra vs. Life With Sterra
At Sterra, we believe that clean air is essential for a healthy life. Our air purifiers are designed to remove particles as small as 0.3 microns, providing you with pure, fresh air that can help improve your sleep, reduce allergies and asthma symptoms, and more.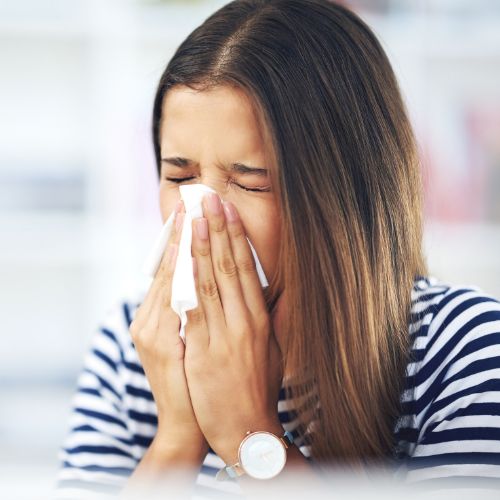 Air is full of dust & bacteria

Dusty, stale air is full of germs
Allergies ruining your day
Breathing in dust & chemicals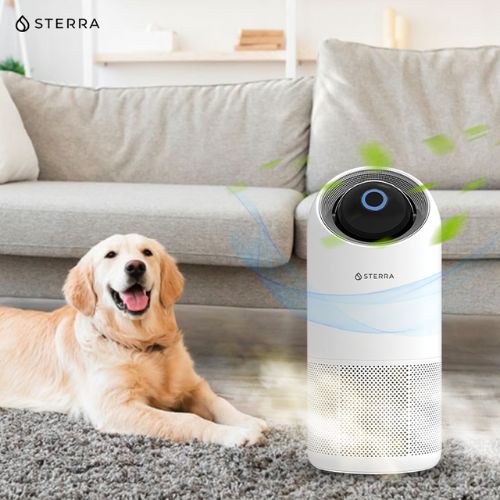 Fresh air for you and your family
Sterra vs. The Rest
Experience the Sterra difference. We're dedicated to manufacturing the best air purifier systems on the market, using advanced technology and innovative design to ensure superior air quality. We strive to provide you with the healthiest and most comfortable living environment possible.

Here are some things to consider:

6,311+ Reviews
The #1 Air Purifier
See why hundreds of thousands of people love Sterra Moon™
Love it! Recommended!
The best, worthy product I've ever purchased! Could feel the difference of the air quality and for someone who have allergies and breathing difficulties like me, it really does wonders!"- Esther C.
customer
I am so happy with my new Sterra Moon coz its eliminates 99.97% of all airborne pollutants. Its good for those who have severe allegy like me. It protects you from allergens, dust.- Jeffrey K.
Customer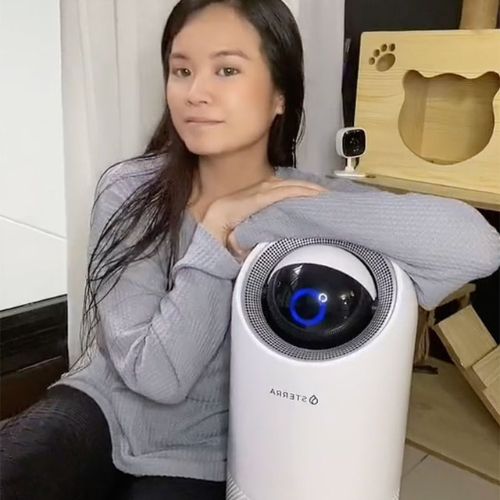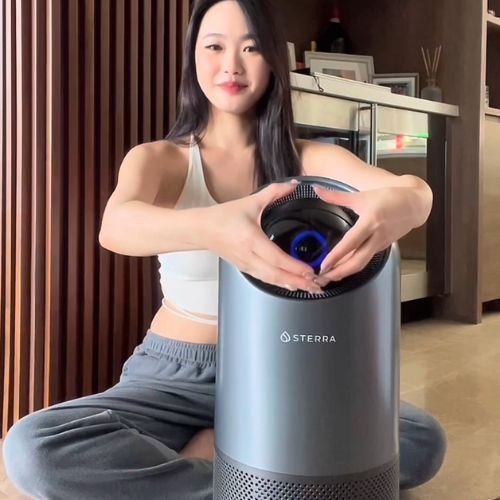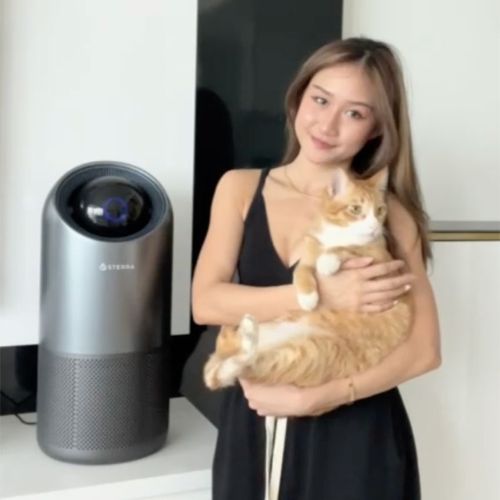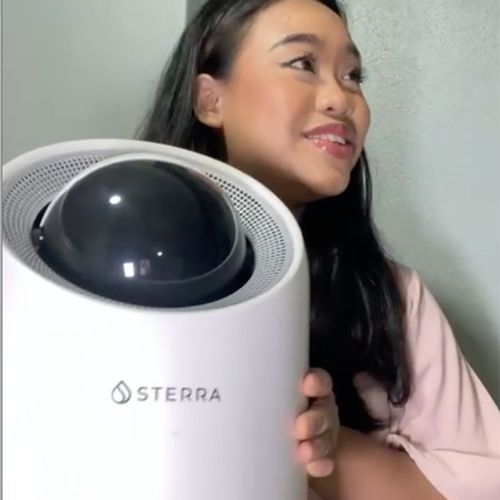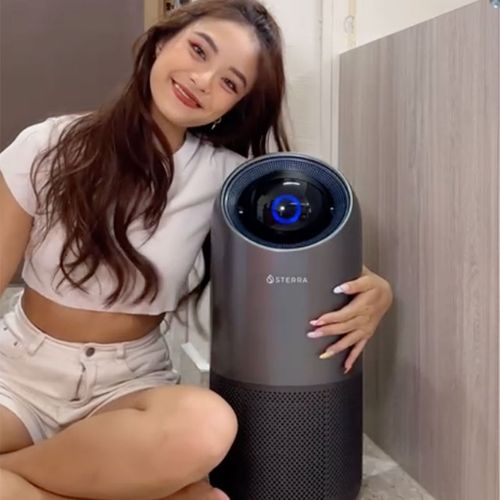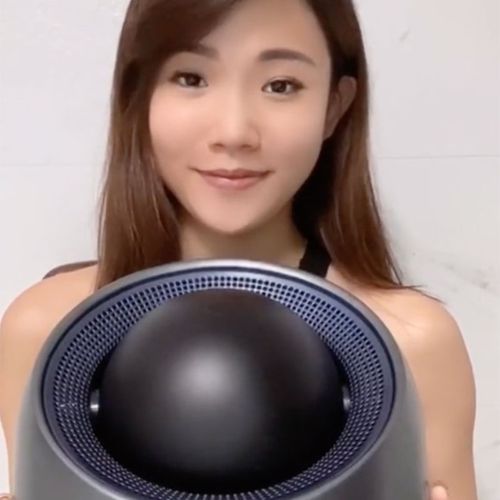 Transform Your Home's Air Quality with Sterra Moon
We're dedicated to helping you achieve the cleanest, healthiest indoor environment possible. Our HEPA-13 air purifiers use advanced filtration technology to remove harmful pollutants and allergens from the air, providing you with fresh, pure air that's essential for your health and wellbeing.
‍
Enjoy clean air and feel your best every day.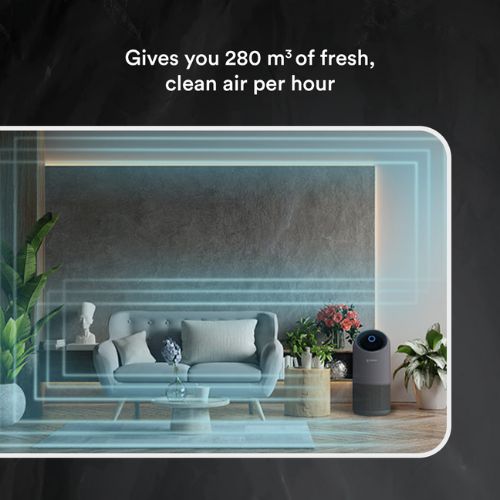 Get Up to 50% Off While Supplies Last
Try our Sterra Moon purifier today so you can...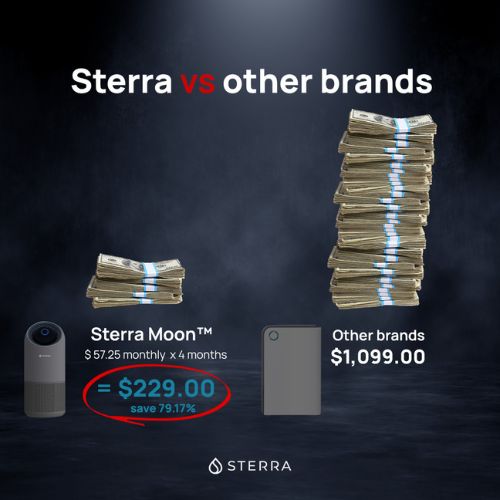 Hurry, this deal ends soon!
This is a limited time offer and will not be here for ever. Right now, you can get 50% off your Sterra Moon air purifier.

Don't wait, because this discount will not last forever, and when it's gone, it's gone.
FAQ
See below for our most frequently asked questions.
What does the colours of the light ring mean?
What can the air purifier remove?
What is the benefit of the UV/Ion function?
How to operate the machine?